MARINE AUDIO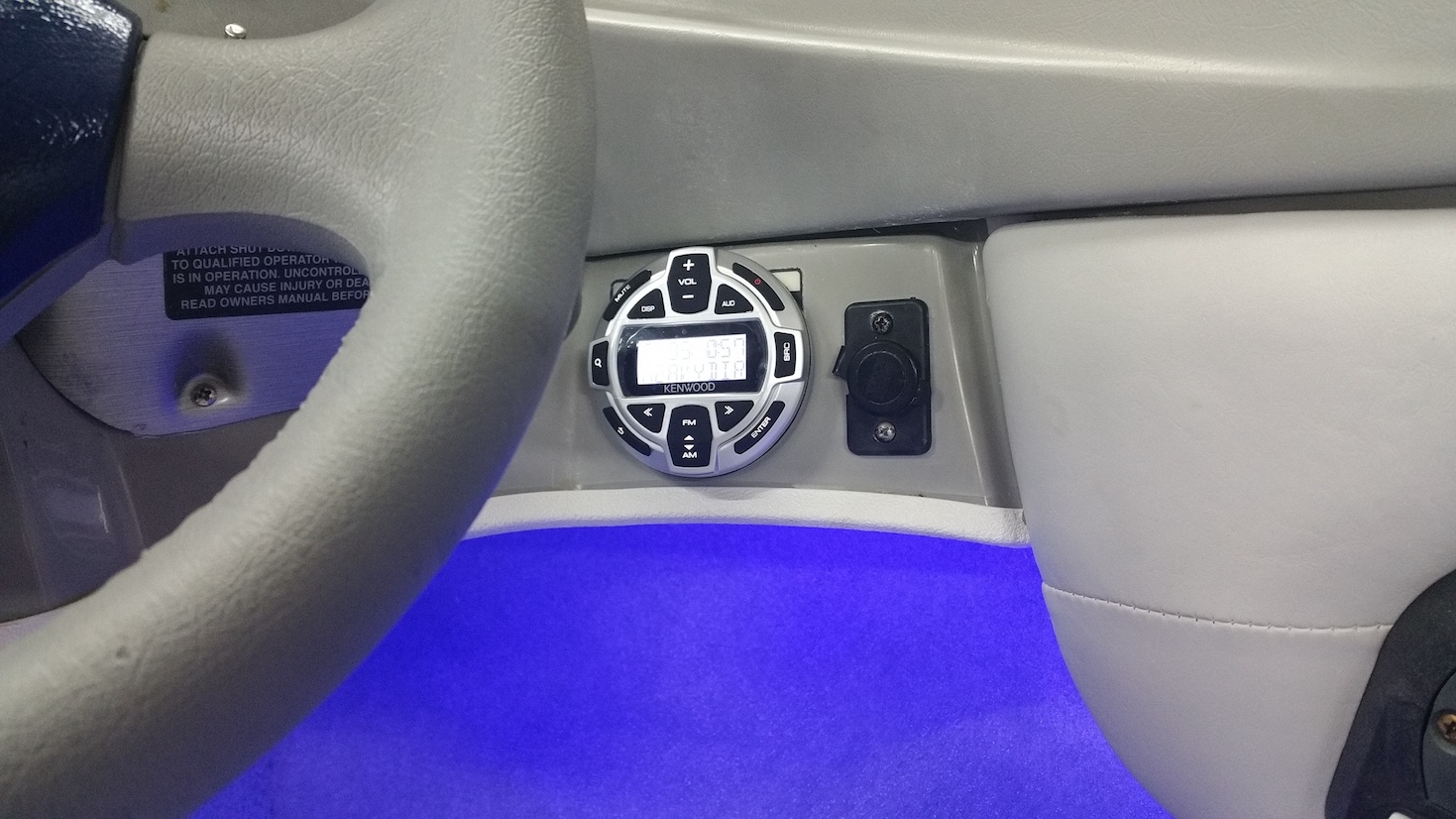 What's better than lounging on your boat on a beautiful summer day? How about enjoying your favorite tunes on a high-quality sound system. Here at Sturgess Customs, we can outfit your vessel with top-notch sound systems specifically built for marine environments. Just imagine kicking back and enjoying the sun with family, friends and state of the art sound quality. Our marine electronics can transform your boat into a party lounge, or a serene relaxation session if you prefer. Our solutions are perfect for all types of watercraft from speedboats, fishing boats, ski boats, sailboats, yachts, pleasure cruisers, and much more. With our marine audio electronics and professional installation, you get all the quality of a cutting-edge car audio system.
Services
Boat TV Solutions
Marine Head Units
Marine Speakers
Marine Subwoofers
Marine Amplifiers
Marine Batteries
Marine Interior Lighting
Marine Underwater Lighting
Marine GPS Systems
So what are you waiting for? Come by and listen to our fine selection of quality and reliable marine stereo equipment today and see for yourself what makes Sturgess Customs the go-to source for all of your vehicle audio solutions on land and the water! We have the knowledge and expertise to meet your expectations. We are "boat people"!

Marine Lighting
Here at Sturgess Customs in Lexington, we offer a great selection of marine lighting for nearly any application. Our LED lights are durable and provide low power consumption. LEDs are the perfect solution for your marine lighting needs. They are perfect for cabin lighting, night time fishing, underwater lights, work lights, safety, or if you simply want to make yourself stand out.
Since LEDs run on very low power, this results in low battery drain, not to mention they look fantastic cosmetically. So why worry about heading back to the dock or marina at sunset? Let the good times roll with our wide selection of marine lighting solutions.